Brook Westfield House Hotel
Hotel facilities

Free parking

Swimming pool

Complimentary milk and cookies for children under 16years


Children's check-in

Board games available


Swimming Pool
Free Milk and Cookies for children under 16
Childrens Check In
Board Games Available for children

The Brook Westfield House Hotel is a comfy stopover just 5 minutes from the M1 in a leafy Leicester suburb, less than 7 miles from the city centre. Relax after a fun-filled day at Alton Towers with a meal at the tasty Hunters Restaurant, before ending your special day in a spacious en-suite room for a well-deserved night's sleep. When you and the kids are ready to wake up you'll enjoy a full English breakfast, and you can take a splash in the indoor pool or work out in the gym for a slice of relaxation on your ideal family break.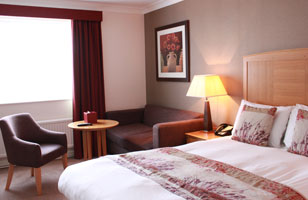 Room Facilities
Room service, TV with freeview, telephone, hair dryer, en-suite bathroom, tea & coffee making facilities.
Triple Rooms
1 x double bed and 1 x single bed
Quad
1 x double and 2 x single beds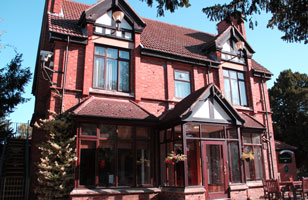 Kids facilities
Kids can go for a splash in the swimming pool, plus cots are available.
Swimming Pool
Free Milk and Cookies for children under 16
Childrens Check In
Board Games Available for children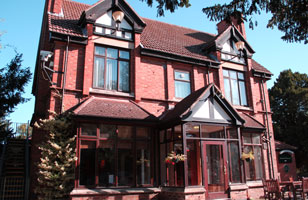 Leisure facilities
Swimming pool, sauna, steam room, gym.
The hotel offers plenty of facilities including an indoor swimming pool and spa.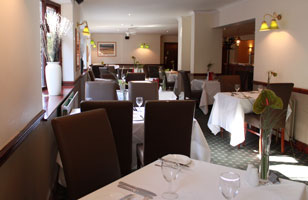 Food
Restaurant and opening times
The critically acclaimed Hunters Restaurant serves modern English cuisine with a Mediterranean influence and a selection of special dishes from around the world.
Breakfast
Full English Breakfast: 07:00 - 09:30 Monday - Friday and 07:30 - 10:00 Saturday and Sunday.
Map for Brook Westfield House Hotel
Key to map icons
Alton Towers
Brook Westfield House Hotel
Address
Brook Westfield House Hotel, 15 Enderby Road, Blaby, LE8 4GD
Our customers said
There are no reviews for this hotel.
AA Star rating
From park
57 Miles
Check in/Check out
Earliest check in is 15:00, latest check out is 11:00.