Dog and Partridge
Hotel facilities

Free parking

Yes

There is a wide range of facilities for children

including an indoor and outdoor play areas
Baby listening Service

Just 6 miles from the Alton Towers Resort, the picturesque Dog and Partridge country hotel offers rooms and chalets in an excellent location. A perfect choice for families, the hotel boasts a variety of children's facilities including a fun-packed outdoor play area with sandpit, plus a special toy area for under 10s. Guests enjoy a tasty Continental Breakfast and the restaurant serves a la carte meals in the evenings. You can relax in the charming Lounge Bar with a view over the countryside, or take a leisurely stroll in the glorious Derbyshire surroundings.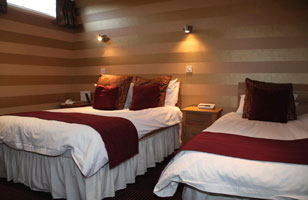 Room Facilities
En-suite bathrooms, colour television, tea/coffee making facilities, clock radio, direct telephone, dedicated parking space
Family Rooms for 3
Triple rooms consist of one double bed and one single bed. COTS can not be put in these rooms.
Family rooms for 4
Family rooms consist of one double bed and one adult sized bunk bed.
Family Rooms for 5
Family rooms of 5 consist of one double bed, one adult sized bunk bed and a single bed for a child.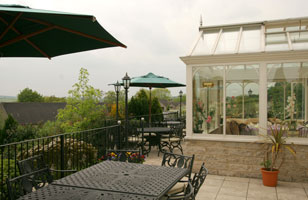 Kids facilities
Children are very welcome at this hotel - there is a wide range of facilities available including indoor and outdoor play areas, high chairs, cots, baby listening service, and tasty children's menus.
There is a wide range of facilities for children,including an indoor and outdoor play areas
Baby listening Service

Food
Yes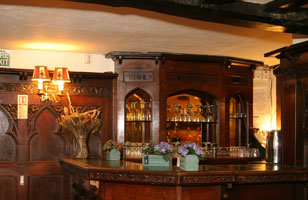 Leisure facilities
The Dog and Partridge Country Inn have their own hot tub in its own private garden available for private use.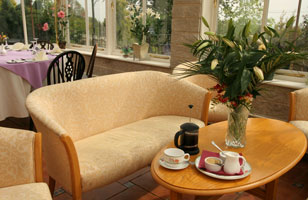 Food
Restaurant and opening times
Dinner is served in the brasserie style restaurant with healthy children's menu available, and operates with a booking system in the evening.

Breakfast served 7.30am – 10am.
A la carte meals served from 5.30pm - 10pm.
Kids
Yes
Breakfast
Continental Breakfast is included.
Room service
Room service is available at this hotel
Map for Dog and Partridge
Key to map icons
Alton Towers
Dog and Partridge
Address
Dog and Partridge Hotel, Swinscoe, Ashbourne, Derbyshire DE6 2HS
Our customers said
It was absolutely lovely, very clean and great food.
Lovely, cosy, good food, helpful friendly staff, value for money.
Lovely food for breakfast, and very friendly staff.
AA Star rating
From park
6 Miles
Check in/Check out
Earliest check in time is 15.00 Latest check out time is 12.00
Parking
Overnight parking is included in the package